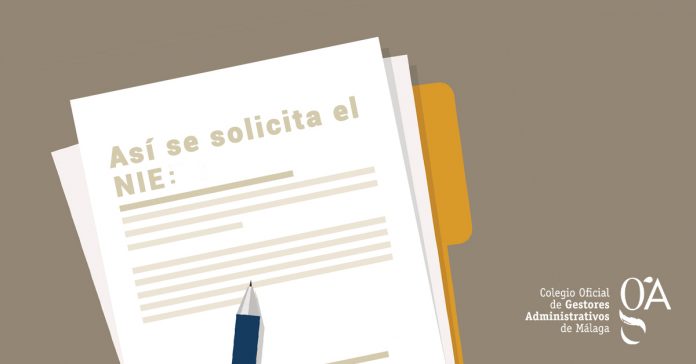 If you are a foreigner or have some friend or family member that wants to come to Spain, you should know that there is a very important document needed for all procedures: the NIE number, the tax identification number for foreigners.
Applying for the NIE number is one of the first steps that any non-resident in Spain must do when planning to travel to this country with the intention of living there. This document allows institutions to identify foreigners with a personal number when they fill in any procedure, such as opening a bank account, filling in taxes or buying a house. One foreigner will be given a non-transferable NIE number when doing any of these.
The General Police Department will automatically provide an NIE number to all foreigners that start an administrative procedure, although non-residents (or a representative on behalf of them) can apply for it if they certify a reason for the application and are not in an irregular situation. If you meet these requirements, you can apply for it in the Foreigners' Office in Málaga, located in Calle Mauricio Moro Pareto,13, or in a police station. The application process can take up to a week.
If the foreigner is still in their country of origin, this procedure will take place in diplomatic missions or in the Spanish consulate.
NIE renewal
A Gestor Administrativo can help you renew your NIE number using the online Mercurio platform. You could also do it by yourself online if your permit is going to expire in less than 60 days and in a maximum of 90 days after the expiration date.
If you are a foreigner and want to live in Spain, there are many other procedures that you could be interested in. We can help you here.
If you are interested in applying for the Spanish citizenship by residence, now is your time. You can go to your Gestor Administrativo to speed up the procedures and get professional advice. Find the closest Gestor Administrativo to you here.